Food is more than a necessity, it is a love language all on its own. From family dinners, catered events or baking for a celebration, accessible food stores are key to making memories and staying healthy. There are plenty of options for food stores in West Vancouver but not every storefront will be able to check every item off of your list. In order to keep healthy food, fresh produce and comfort snacks accessible, Park Royal has brought the best of the best to one convenient location.
Instead of spending your day travelling from place to place in search of items or ingredients, Park Royal has assembled big-name grocery stores, sustainable butchers and meat supply, as well as specialty retailers from around the world. When you are looking to create a home cooked meal, supply snacks for a movie night or host a celebration, you can find everything that you need at Park Royal.
The Benefits of Accessible Supermarkets and Specialty Groceries
Having a grocery store right in your neighbourhood makes it convenient to grab a few supplies but it also contributes to a healthy lifestyle, growing local business and can help residents take control of their finances.
Convenience: Food Stores at Park Royal are easily accessible for both drivers and those taking transit. With extended hours and a variety of options for grabbing last minute supplies, as well as full shopping trips, you can always find what you need at Park Royal. Instead of having to jump from store to store, collecting bits and pieces, Park Royal makes it possible to find everything that you might need under one roof.
Specialty Food Items: British Columbia is home to a diverse population and with that comes culinary trends from around the globe. Specialty stores like Osaka Supermarket supply everything from exotic spices and meats, fruits, vegetables and the appropriate tools to cook them. Whether you are looking to make traditional dishes or are experimenting with a new cuisine, Park Royal has something for every dish.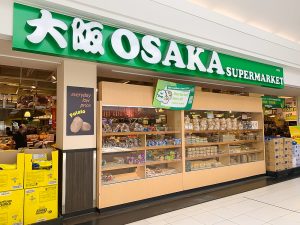 Healthy Options: After a long day at work, it is easy to opt for quick and simple meals, like fast food. While fast food can be nice every now and then, it certainly isn't good for your health. A fully stocked grocery store makes cooking healthy meals easier than ever. One visit to Whole Foods Market means stocked pantries and refrigerators full of healthy ingredients.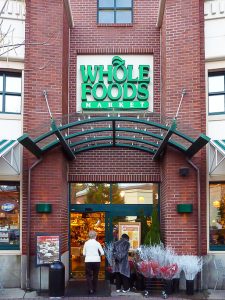 Sustainable Products: Vancouverites are committed to the environment and living sustainably during their everyday lives particularly at the dinner table. Two Rivers Meats is committed to creating a farm to table atmosphere, drawing in products from farms across BC and Alberta. By supplying restaurants, retailers and homes across Vancouver Two Rivers is bringing food innovation right to your front door! When you are in the market for an ethically sourced charcuterie board for guests or are wanting to try specialty dry-aged beef, just visit the Two Rivers storefront at Park Royal Shopping Centre.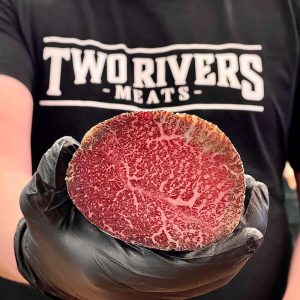 Access to Essentials: In addition to providing healthy food options, Park Royal has plenty of choice for everyday essentials. Shoppers Drug Mart and London Drugs offer everything from familiar snacks to necessities like headache and heartburn relief, cleaning supplies and exciting ways to spend the evenings together with family, like toys, puzzles and games.
Park Royal Shopping Centre: Supplying Everything from Essentials to Extras
A visit to Park Royal Shopping Centre can help to fill your closet and your pantry. Self-care takes place inside and out, and by partnering with a wide variety of retailers, Park Royal makes it possible to build an outfit or an entire evening. By providing the community with access to essentials, Park Royal is serving customers with plenty of options, extended hours, and a beautiful surrounding space to find them in. Come for the groceries, stay for the atmosphere!