Dealing with the countless pressures of daily life can leave you feeling a little worn out, but a Treat Yourself Day is the perfect way to show some love for all you do. For many Vancouverites, the perfect self-care day means a trip to Park Royal Shopping Centre.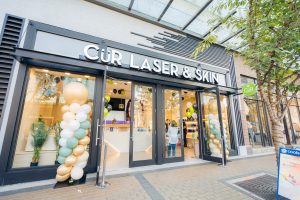 Next time you're shopping or dining at Park Royal, add a visit to CüR Laser and Skin to your agenda. Our welcoming providers love helping patients celebrate themselves with the most advanced and effective med spa treatments. Here are three services we recommend for feeling refreshed and rejuvenated.
Enhance Your Features with Dermal Fillers
Whether you want to achieve a perfectly plum pout or sculpted cheekbones that could cut glass, dermal fillers are the perfect way to enhance your look without any downtime. The expert injectors at CüR Laser and Skin use popular hyaluronic acid fillers like Restylane® and JUVÉDERM® to create beautiful definition and add youthful volume to nearly every area of the face.
If you want to strengthen your jawline with chin filler, refresh your overall appearance with wrinkle-smoothing filler, or banish under-eye hollows with tear trough filler, we've got you covered. You won't even need to put a pause on your self-care day. Come in for dermal fillers at Park Royal, then get right back to refreshing your spring wardrobe or grabbing brunch with a friend.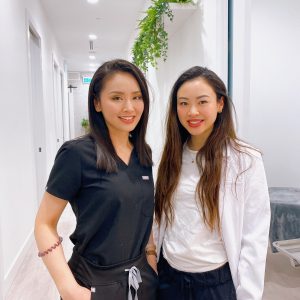 Contour Your Curves with Non Surgical Body Sculpting
A healthy diet and exercise routine can help us look and feel our best, but if you're having trouble reducing stubborn pockets of fat or toning specific muscles, a nonsurgical body sculpting
treatment could slim the areas you want while keeping the curves you love. Try the popular fat-freezing  service CoolSculpting® or the revolutionary fat-busting and muscle-building
treatment EMSCULPT® NEO.
CoolSculpting is an excellent option for spot-reducing fat on the abdomen, back, upper arms, thighs, and more. If you want to take it a step further and build muscle while you burn fat, add
an EMSCULPT NEO treatment at Park Royal to your self-care to-do list.
Smooth and Tighten with Sylfirm X RF Microneedling
Treat yourself to youthful-looking skin with Sylfirm X. This cutting-edge device combines two powerful cosmetic treatments – microneedling and radiofrequency (RF) – to tighten loose skin, minimize lines and wrinkles, and reduce acne scars or stretch marks. You can say goodbye to sun spots and pigmentation issues, and crepey neck skin won't stand a chance. RF microneedling with Sylfirm X can even help you achieve a fuller, thicker head of hair. This treatment is safe for all skin colours making it a great alternative to certain laser treatments if you have a brown or olive complexion.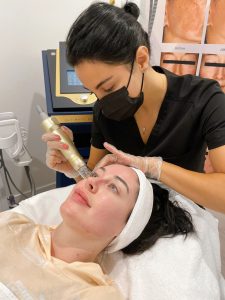 Schedule Your Park Royal Cosmetic Treatments
Ready to plan your ultimate self-care day? Call CüR Laser and Skin at 604-662-7368 to learn more about the services we offer at Park Royal in Vancouver, or join us at our West Broadway location.