What to get the kiddos this year!
by Park Royal
This year the race is on to get your kids the best gifts while they are still available. It may seem like a daunting task, especially because we're having to start shopping so early, but fear not because we've pulled together some of our favourite items that will make the kids overjoyed when they see what is waiting for them under the tree.
For the girly girl:
Indigo Playmobil Princess Castle, $120
If the little girl in your life dreams of her very own Princess Castle, this two-story playmobile castle is the perfect home for the queen and princess! Not only does it feature a dining room and bedroom, but has a second floor that can be accessed with the functioning elevator or the spiral staircase.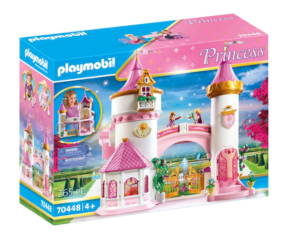 Indigo Interactive Purse Pet, $35
The perfect gift for any budding fashionista, a Purse Pet will literally bring her look to life! These fabulous interactive pets are packed with "purse-onality". They respond to your touch, really blink, and have over 25 exciting sounds and reactions making it a really fun way to bring a toy on the go!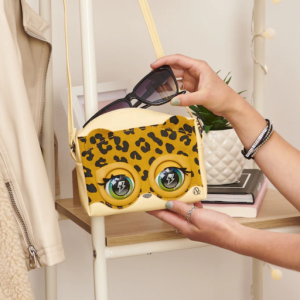 For the techie:
Best Buy Power Locus Buddy Headphones, $35
Nothing like a great pair of headphones to sync with Mom or Dad's phone, tablet or lap top! These Bluetooth 5.0 Wireless Connection headphones are safe for their ears and wireless and give your kids the freedom to enjoy a range of different modes from any device, plus they have a folding design which is great for any upcoming travel!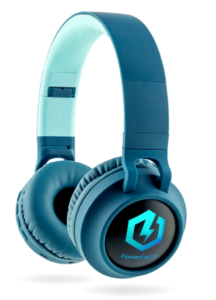 For the tween:
Sport Chek Converse Kids' Chuck Taylor All Star Street Shoes, $50
Nothing beats a great pair of sneakers and these Converse Chuck Taylor's are perfect for any pre-teen looking to up his style game! Plus, they are super comfy and have a neat camo print around the ankle.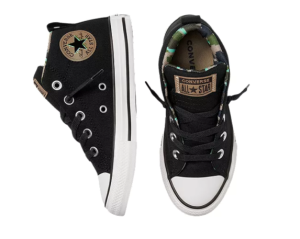 For the Gamer:
London Drugs Electronic Arcade Pinball, $75
Bring the thrills & excitement of the arcade home with the Electronic Arcade Pinball game that comes in a compact set! This super fun machine has made no compromises on functions – the bumpers actually vibrate as the ball comes into contact with them, giving a true pinball sensation and has colourful LED lights on both sides of the machine that light up as you score points and reach certain milestones.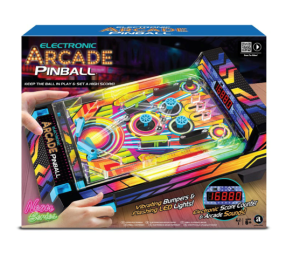 For the really little ones:
London Drugs, Vtech Rock and Bop Music Player, $17
This super fun music player has ten musical games to introduce your little one to letters, numbers, animals, instruments and time! It has 100+ different songs, melodies, sound and phrases and includes kid safe headphones!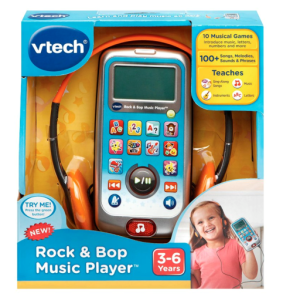 For the girl on the go:
Athleta Girl Limitless Backpack, $69
The absolute perfect backpack to take her to and from all of her activities. Not only is the design super fun and functionable, but the Athleta is all about empowering girls to come together and be unstoppable!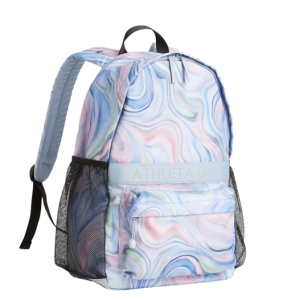 For the fan:
H&M Paw Patrol Slippers $20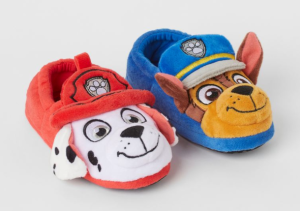 H&M Marvel Printed Hoodie $25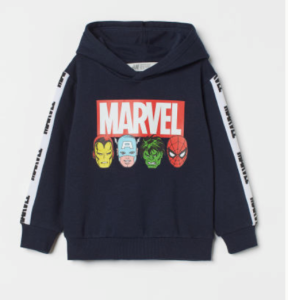 For the athlete:
Pedalheads, Swim Lessons, $364
Give your young athlete the gift of swimming by signing them up for lessons in the most intimate learning environment. Pedal Heads 5700 sq ft facility has a state-of-the-art stainless-steel swimming pool is not only extra warm, but it reduces bacteria growth establishing a more hygienic learning environment.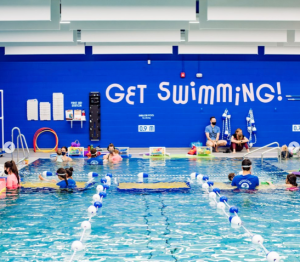 Happy Holidays from Park Royal!