It is that time of year again where ghosts, goblins and princesses come out to play and the streets are full of candy. If you are in the mood for tricks and treats, a trip to Park Royal is just the thing to get you into the Halloween spirit. Halloween is a time to be creative with costumes, decorate your house or yard and celebrate the changing of the season with friends and family. Whether you prefer a light-hearted celebration or lean toward the spookier side of the day, you can find everything you need at Park Royal.
How to Prepare for Halloween: Tricks & Treats for All Ages
Halloween celebrations are not limited to costumes. Ringing in the spooky season starts outside but often takes over homes and storefronts. If you want to put on a show at home or at work, there are plenty of options at Park Royal.
Decorating Outdoor Spaces: A jack-o-lantern is a Halloween tradition but why stop there? There is no end to the designs that you can carve onto a pumpkin but if you want to put on a show for your community, don't stop there! Whether you have a large front yard or a small balcony, there are tons of options at Park Royal. Home Depot is home to the infamous 12-foot skeleton that has been sweeping the internet for years, as well as tons of other life-sized decorations. Hang decorative lighting from trees or railings, battery powered bats might swoop down from the sky or have a friendly inflatable greet trick or treaters with a friendly face — whatever you do, make it uniquely your own!
DIY Decorations: It is always fun to visit the seasonal section of a department store to see all the new Halloween merchandise but nothing beats creating your own! From wicked wreaths, painted porcelain ornaments or make-your-own masks, Michael's has everything that you need for a creative and fun Halloween experience.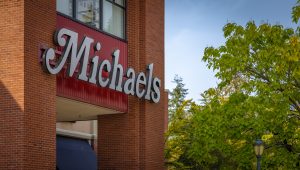 Stocking Up on Treats: When it comes to Halloween supplies, nothing is more important than candy! Whether you are keen to hand out chocolate, chips or dried fruit and nuts, you can find it all in one convenient location. With a variety of grocery stores under the Park Royal roof, along with Shoppers Drug Mart and London Drugs, there is never a bad time to stock up on the treats that children love.
Let Your Pet in on the Fun: Everyone loves to dress up once in a while, so why should your pet miss out on the fun? PetSmart offers a wide range of costumes and accessories for your best bud. From fast food, cowboys, extraterrestrials and more, the sky is the limit when it comes to dressing your pet for a Halloween party.
Celebrate the Spooky Season All Year Long: Halloween might be one day but who says you can't keep a decoration up all year round? Department stores like Winners provide shoppers with tons of Halloween decorations, ranging from familiar characters, kitchenware, lighting and even furniture and linens. Well-made items are built to last and can be kept up all year depending on your household aesthetic.
Give Yourself a Fright with Film: Cineplex at Park Royal really gets into the Halloween spirit. If you aren't keen to hand out candy but are in the market for a captivating story, visit one of our theatres to share in a familiar favourite or let something new send a shiver up your spine.
Decorate Your Desk or Classroom: When you want to bring the Halloween spirit to your classroom without breaking the bank, Dollarama has many options for DIY crafting projects and small, affordable decorations that can sit on your desk or be packed into goodie bags for students.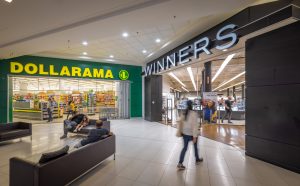 Get Lost in a Good Book: When heading into the spooky season there is nothing more engaging than a good book. Indigo offers classics from masters of horror like Stephen King and H.P. Lovecraft, and children's favourites like Charlie Brown or the Berenstain Bears and the Spooky Old Tree.
Park Royal: Specialty Stores for A Haunted Halloween
If you are looking for some Hocus Pocus, no one does Halloween decor, costumes and favours like Spirit Halloween. Every year this specialty retailer sets up a temporary home in Park Royal North. Spirit Halloween offers decor and supplies for any Halloween themed party, with recognizable characters, games and accessories for an exciting and interactive celebration.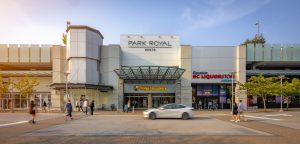 With October on its way, it is important to note that Halloween doesn't have to be scary! More than just vampires and witches, Park Royal retailers offer family friendly themes to suit any age group. With child friendly carving kits, kid-approved costumes from Disney, Pixar and Nickelodeon, there is no better place to stock up for all hallows eve than your friendly neighbourhood West Vancouver Shopping Centre.
There are plenty of Halloween events to choose from all across Metro Vancouver but there is no better place for trick or treating than Park Royal. Come down for a visit on October 31 between 3:00pm-5:00pm and visit participating stores for tricks, treats and to show off your Halloween costume!