The start of a new school year is right around the corner and with that, it is time to stock up on school supplies. Notebooks, pencils and erasers are key components of any school day but the shopping list doesn't end there. Every year, students have a longer list of school supplies ranging from binders, sporting equipment, clothes, shoes, backpacks and even lunch boxes. With such a wide variety of items on a list, parents are sometimes left to run around from store to store collecting pieces from each. Luckily, Park Royal Shopping Centre has everything you need in one convenient location. From clothing, stationary and more, Park Royal has it all!
Vancouver School Supplies: Write It, Wear It, Rock It
Students in Vancouver are creative and full of personality. Park Royal is the perfect place to find unique items that showcase just how special your little student is!
Stationary & Office Supplies: Staples is a staple of back to school shopping. With everything from binders and dividers, art supplies and even new laptops, Staples is a one-stop shop for study essentials. After you've found your new favourite notebook, stop by Thinka for writing supplies with style.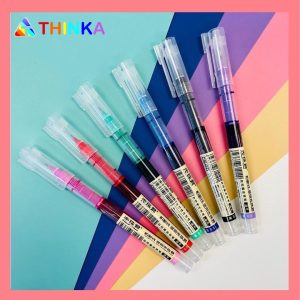 Credit: @thinka.ca
Creating the Ideal Study Space: Setting the stage for a successful school year doesn't stop in the classroom. Creating a comfortable and efficient study space at home makes homework a breeze and encourages students to stay organized. Specialty stores like Room in Order provide all the tools necessary to create an ideal desk and study space where students can study without distraction.
New School Year, New Look: It does not take long for kids to outgrow their clothes and Back to School is the perfect time to restock a wardrobe with timeless staples and trendy new options. A wide variety of stores make it possible to shop from pre-k, all the way to college and beyond.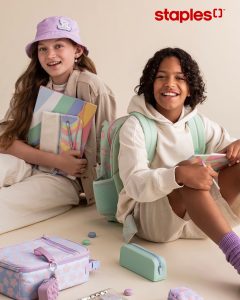 Credit: @staplescanada
When you want to stay on top of your school supply shopping, one visit to Park Royal is all that you need. From a new wardrobe to locker essentials, this West Vancouver shopping centre has it all.
Back to School Shopping at Park Royal
Shopping for a new school year doesn't have to be a chore. In fact, Park Royal can take a stressful time and turn it into a fun day out! With plenty of options for shopping, dining and even catching a film, Back to School shopping goes from a chore to a bonding experience. Make the most out of your little one's last days of summer with a fun-filled day at Park Royal.