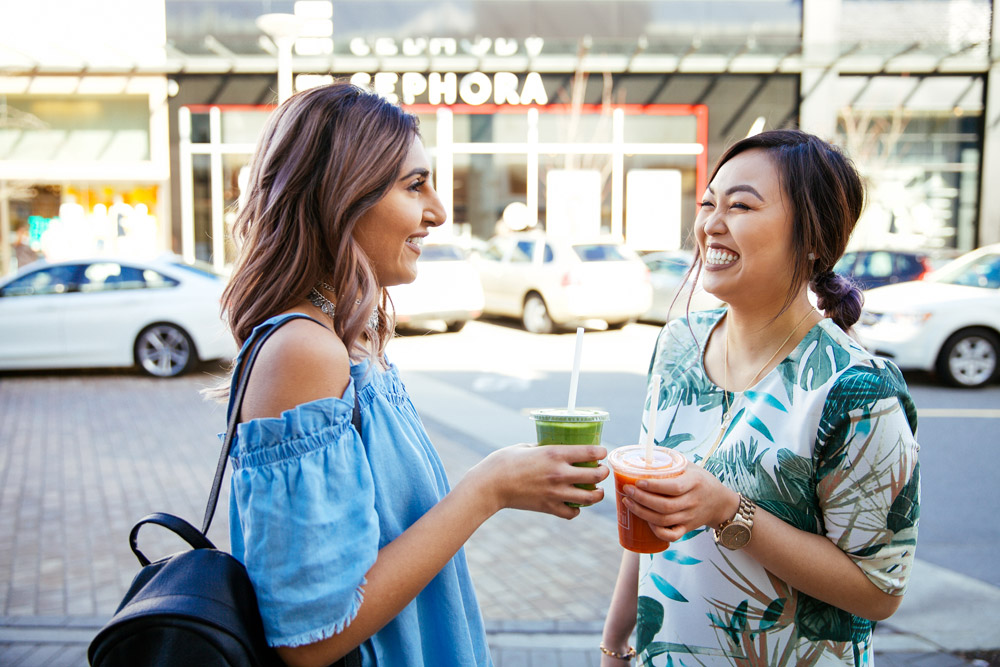 COMMUNITY PARTNERS AND INITIATIVES
Park Royal has been an integral part of the North Shore community for over 60 years. We are a strong contributor to community events and have been fortunate to be part of many community celebrations. Committed to making our home a better place, here is a small selection of how we get involved with the community:
Harmony Arts Festival – Park Royal hosts the Beachside Patio, a fully licensed outdoor dining area with 60 seats and plenty of room for people to relax, chat, and enjoy the outdoors amongst the unique waterfront and entertainment which makes up Harmony Arts Festival.
The Coho Festival – for over 35 years, Park Royal helps the Coho Society raise funds to support Salmon habitat enhancement projects.
BlueShore Spirit of the Shore Half Marathon
Light Up The Village Community Event
The Salvation Army's Christmas Kettle
Lions Gate Hospital Foundation donation drives
Quiet Time with Santa – in conjunction with BC Autism Society
Family Services of the North Shore toy collection
Dundarave Festival of Lights
West Vancouver Streamkeepers Society
North Shore Crisis Services Society
Park Royal is committed to giving back, and we provide space in our shopping centre for non-profit groups to build awareness and raise funds for their causes.
For information on space and donations click here.
SUSTAINABILITY 
Green Initiatives
Park Royal is committed to operating in a manner that has high regard for our environment and the community.  We have taken many steps and implemented many programs over the past number of years to alter the way we run our business and to help our merchants become more socially responsible themselves.
Inside Park Royal our staff wear uniforms made from recycled materials and we do our best to ensure that any purchasing that is done considers an eco-friendly alternative first.
We have set up an organic waste diversion program in our new food court, Picnic.  Simply leave your tray and all garbage at the marked stations and our maintenance staff will sort the waste ensuring organics are composted and recyclables recycled.  There are also public recycling receptacles throughout the shopping centre so you can recycle too.
Park Royal has invested over $500,000 to retrofit over 3,000 parking lot lights. The annual power savings is enough to power over 100 homes for a year.
Our maintenance staff uses only earth friendly cleaning products. That way when the water is drained, it is not adversely affecting our environment
All fixtures in every public washroom are touchless. They are operated by a low-voltage electrical current, which eliminates the need for batteries, saves water, and paper towels.