We sat down with Amanda Lau, Medical Director/ Consultant at Skinfolio, a first-of-its-kind, walk-in medical facial laser bar to ask what the Park Royal customer needs to know before booking their first appointment!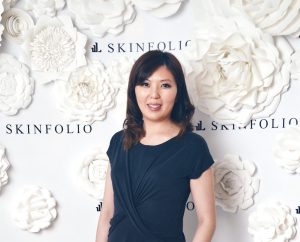 What makes Skinfolio different from other medispas?
We are the first walk-in medical facial laser bar. Medical skin clinics often have a longer wait-time to consult before treatment, but visitors to Skinfolio can get appointments quickly if not right away because we have developed our Skinfolio5 treatments to be safe and gentle for everyone. We combine the affordability of a spa with the safety and effectiveness of a physician directed clinic and are truly innovative in this regard!
How did you go from a career as a GP to opening a medical skin clinic?
I absolutely love being a doctor and have always had a personal passion for skincare. When I entered my 30s, signs of aging were slowly starting to creep in, so I researched other physician operated medical aesthetics clinics, and was shocked at the prices for what seemed like comparable treatments to spas, the latter lacking the safety reassurance I needed!
I created Skinfolio to bring safe, effective and affordable physician directed treatments to everyone. I want to be the doctor that's part of your skincare, not the doctor you go to as a last resort.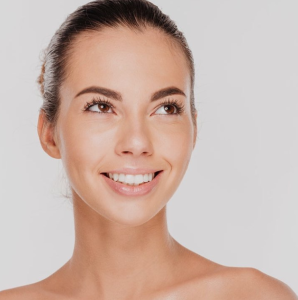 What's the best part about getting a facial?
Our Skinfolio5 treatments are all under 15 minutes but can be combined if you have the time. Traditional facials take longer for less effective results, so why not get a medical grade facial that works better, faster? Also, there is no downtime, so you don't need to stay in and put your day on hold while your skin recovers. The most important benefit is that results build over time, so regular facials will make a long-term difference.
What's your favourite store at Park Royal?
Aritzia is my favourite Park Royal store. I recently bought a blouse and trousers from there for work, and love good quality basics that I can dress up with accessories. As a female entrepreneur with plans to expand, I also love that they are another local brand that went international. Aritzia actually inspired me when I was creating Skinfolio because I want to provide the experience of high level essentials too, only in skincare.
What's the biggest mistake people make when it comes to caring for and treating their skin?
Spending money without professional guidance.
A bathroom counter full of products will not yield professional results, and many products actually contain things that sensitize the skin, such as fragrances and preservatives. Seek professional help early and you might find that you're saving money while getting celebrity quality treatments!
Skinfolio is located on Level 1 of Park Royal South. They opened their doors this Spring and you can learn more about their treatment options in store or on their website.