This coming Spring 2022, CEFA – Core Education and Fine Arts, is back at Park Royal!
We are thrilled to be back and become, once again, a part of the Park Royal family. The CEFA Park Royal school will be conveniently located at Park Royal North, just next to the Bay.
With over 9,000 square feet of indoor space and over a 3,000 square feet of exclusive and private playground space specially designed for children one to five years old, to develop gross motor skills, play outdoor games and learn through our seasonal outdoor programs, CEFA Park Royal brings back to West Vancouver the leading early child education program in British Columbia.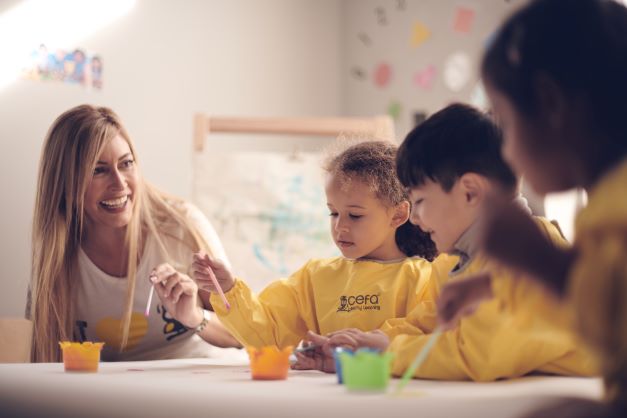 What you give your child by enrolling them at CEFA is much more than a magical place to be, it is the gift of ensuring that their future is the best and most successful. We invite you to learn more about the CEFA philosophy and methodology at cefa.ca
Teaching is at the heart and soul of everything we do. Our curriculum, and the way it is delivered, ensures that your child receives exactly what he or she needs to develop intellectually, emotionally, and socially, enhancing the creation of those neural connections, and ensuring your child's lifelong success. It features a unique blend of core subjects, such as reading and math, combined with fine arts, including yoga and music, providing children with the freedom to learn and grow through play.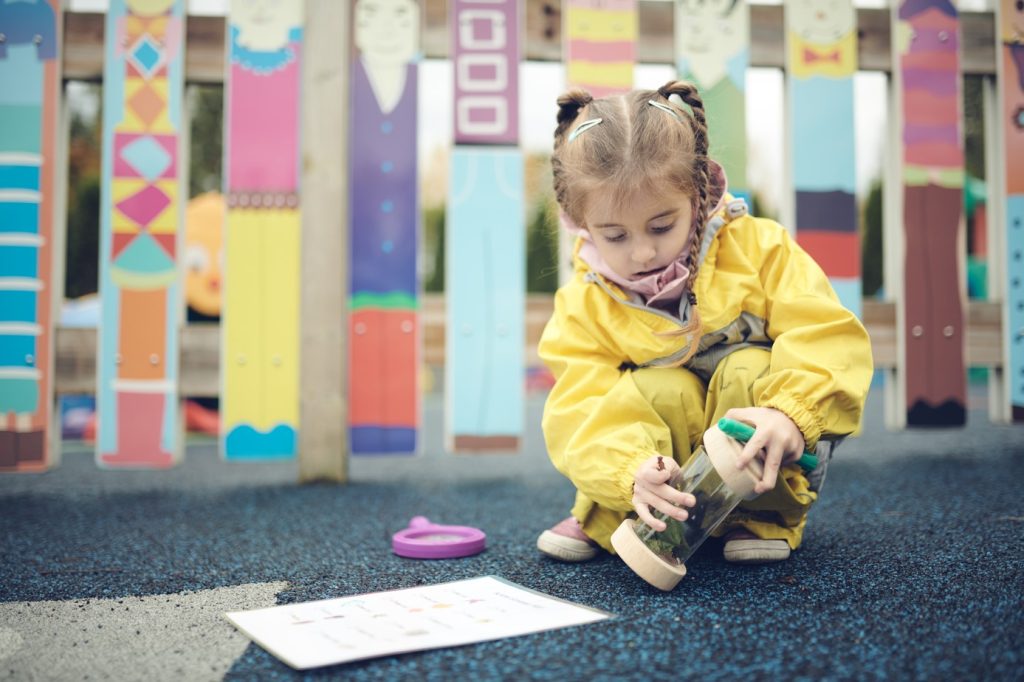 Unlike other childcare centers, at CEFA our principal is exclusively dedicated to the implementation and development of our curriculum in the classrooms without being part of the classes ratio. This guarantees that all the teachers in our school can be supported at any given time without ratio concerns. Furthermore, we count with an administrator and an education coordinator who look after all operational tasks as well as relationships with our families, allowing our principal and all our teachers to be exclusively dedicated to the most important value of our school, your children, our children.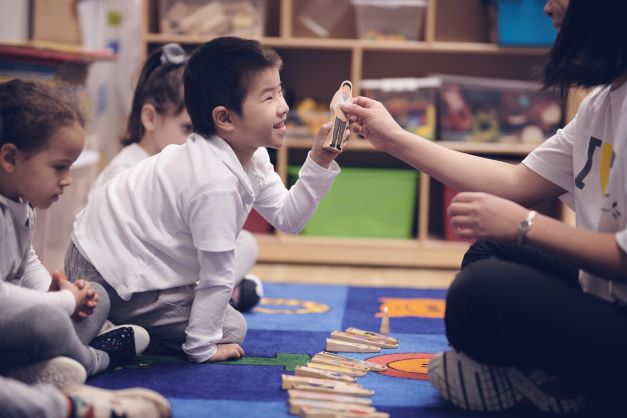 All our teachers are Early Child Educators (ECE Certified). We also count with Infant Toddler certified teachers in our baby and JK1 classes (for children under 36 months of age). In addition, all our teachers are required to take CEFA training, which further provides them with the tools to successfully lead our children through our philosophy and methodology based on their specific age. All our staff is also required to have a Criminal Record Check and a valid First Aid Certificate
Our baby and JK1 classes are specially designed for our little ones. From furniture of the best quality and ergonomic features to bathrooms with children size toilets and sinks. Each of our baby and JK1 classes have a separate designated nap room where children nap and rest for a minimum of half hour while they are in the school. During nap time children are always supervised and those that wake up earlier can join the teachers in the classroom to participate in quiet activities. We also have change tables for children that are not potty trained. Yes! Your child doesn't have to be potty trained to join our school.
Our program extends to children 3 to 5 years old. Our classrooms for this group are specifically designed for these ages to support our methodology which focuses on teaching children to learn from any and all circumstances, and to question and reflect on their learning. In teaching children how learn, the effort of the teacher is to build the habit of lifelong learning and curiosity.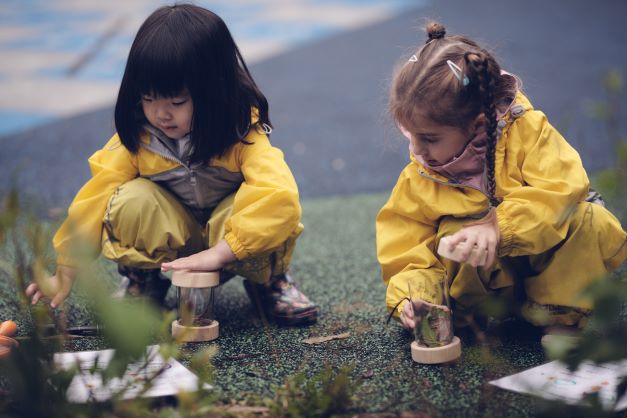 We also count with our own state of the art kitchen and dedicated chef to prepare the most delicious meals for our children. Our chef, who holds a Food Safe certificate, follows the Canadian Food Guide to prepare breakfast, lunch and snacks that are not only nutritious but delivered right to the classroom for children to eat their meals together as a classroom unit, always following the dietary and food restrictions of each child. No meals packing at home! Our chef even bakes a cake for your child's birthday to celebrate with the entire classroom!
To learn more visit cefa.ca